Why we like Nihongo Center
We like NIHONGO Center because the school is in the cultural center of Japan with its rich history in Kyoto. The school has students from all over the world. To communicate with students from over 30 countries, you will have to speak in Japanese! The school is also offering cultural activities. Japanese classes are divided by four levels from introductory to advanced. The school offers a unique program called Discover Kyoto Program (DKP) that you can tour around Kyoto and study conversational Japanese.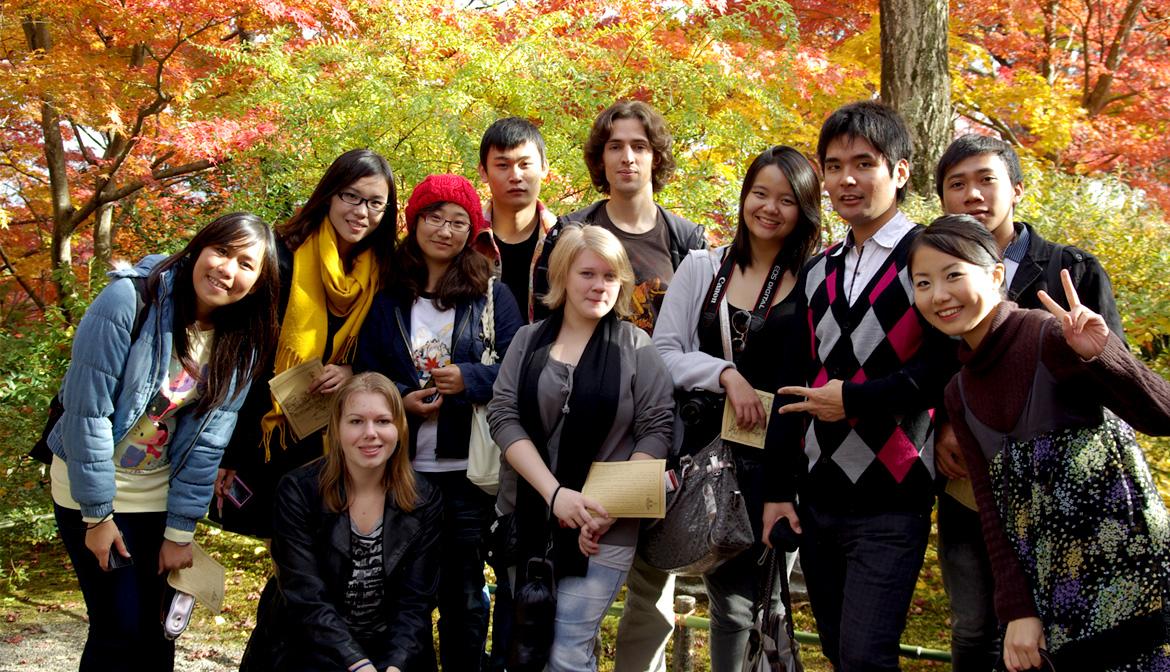 About the School
Nihongo Center offers variety of levels of Japanese classes for people with variety of reasons.
For people never studied Japanese before, don't worry. There is introductory class as well. At the same time there are intermediate and advanced classes.
Programs and Courses
Introductory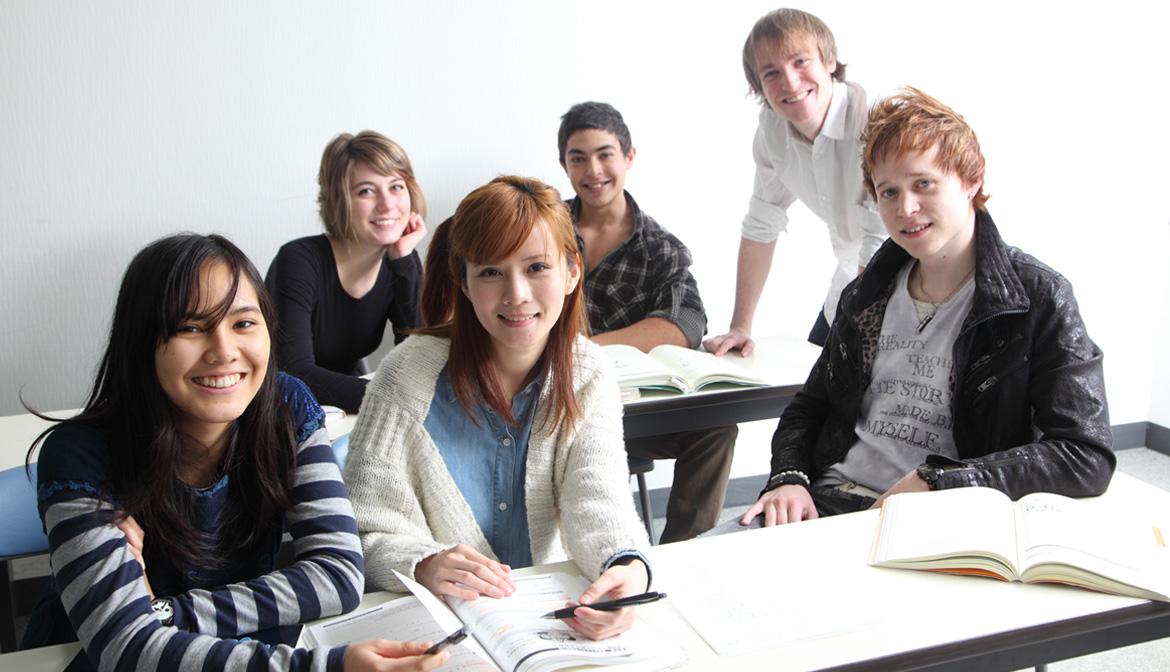 This course is for students who particularly aim to learn and mainly develop their conversation skills.
Conversation practices are executed while assuming certain situations as well as utilizing a variety of topics.
Schedule
1:15 pm to 4:45 pm (5 times a week)
Beginner
This course focuses on improving practical daily conversational skills, including honorific expressions. In addition, readings and writings focus on topics related to Japanese culture to help deepen the students' interest and understanding. Japanese ability should be comparable to level N4 of the JLPT at the completion of this course.
Schedule
1:15 pm to 4:45 pm (5 times a week)
Intermediate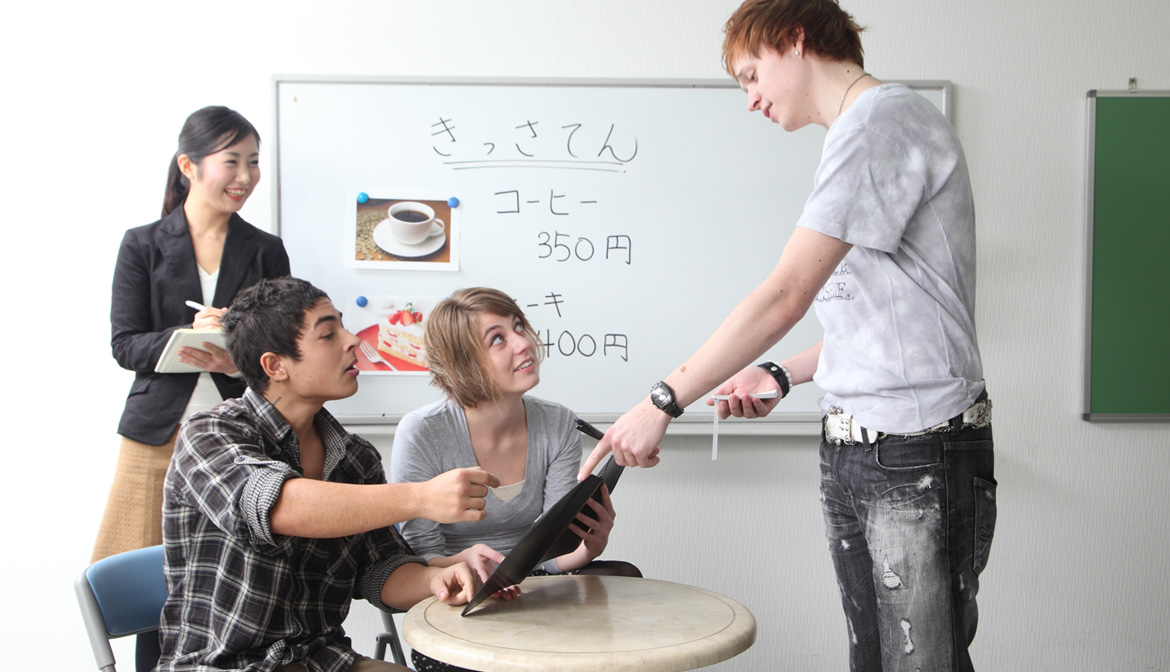 In this course students learn to distinguish various levels of formality, honorifics, and gender-specific speech, while continuing to build their conversational ability in a number of situations. Students read novels, newspapers, and magazines, and learn to express their opinions through high-level writing. Japanese level will be comparable to level N3 or N2 of the JLPT at the end of this course.
Schedule
9:00 am to 12:30 pm (5 times a week)
Advanced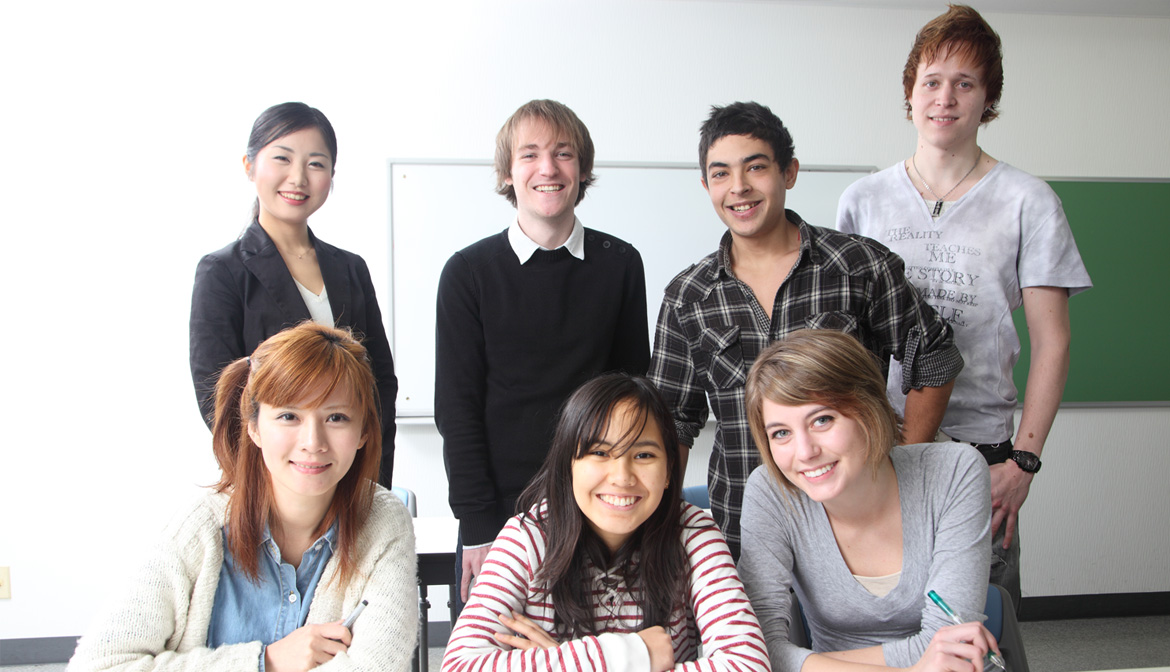 This course helps student attain fluency in communication and the skills needed to exchange thoughts, opinions, and information freely. Students read and write about novels, current events, and other technical topics, as well as build their ability to discuss and debate. Japanese level should comparable to level N1 of the JLPT at the completion of this course.
Schedule
9:00 am to 12:30 pm (5 times a week)
Discover Kyoto Program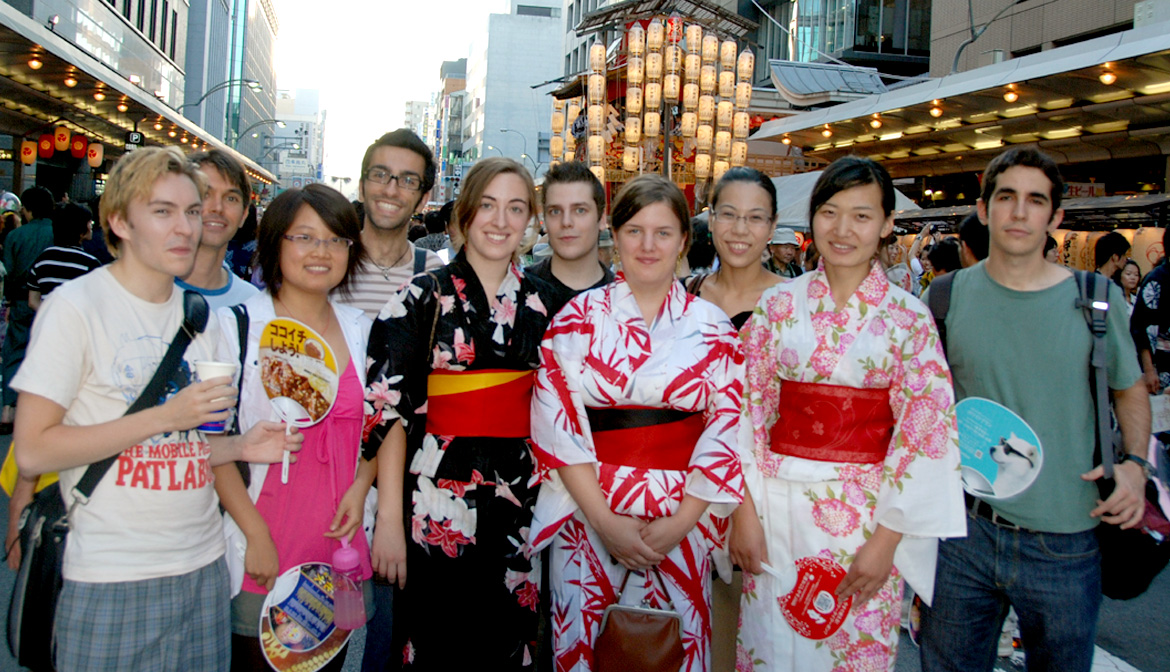 The Discover Kyoto Program (DKP) is a "tour experience" program started at Nihongo Center in 2011. From visiting famous places to trying out different aspects of Japanese culture, the DKP gives you a unique opportunity to expand on your cultural experiences in Japan. There are eight events scheduled throughout the year, on weekends and holidays. Students can choose which events they are interested in, and simply pay the fee to participate.
Fees
The course price depends on how long you want to study Japanese at Nihongo Center:
10 weeks
243,000yen
20 weeks
399,600yen
6 months
432,000yen
1 year
777,600yen
2 years
1,468,800yen
Location
Sakura Building 1F 2F 4F 5F 6F
356 Tominaga-cho, South Bukkoh-ji Kawaramachi Street, Shimogyo-ku, Kyoto 600-8023 JAPAN
Housing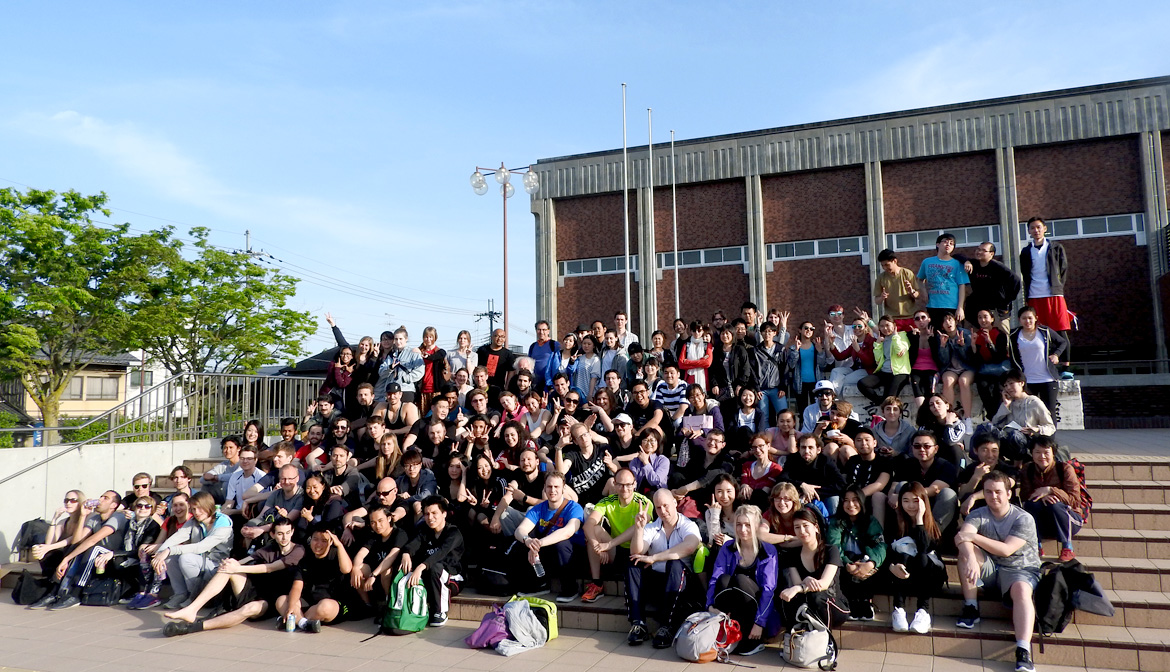 Nihongo Center has partnership with housing companies and help assist finding accommodations.
Accommodation types:

Homestay
Shared houses
Apartments
*Working with Nihongo Center, Study Japanese and Culture staff will also suggest the best housing option for our clients.
Information
Nihongo Center (日本語センター)
Sakura Building 1F 2F 4F 5F 6F, Address: 356 Tominaga-cho, South Bukkoh-ji Kawaramachi Street, Shimogyo-ku, Kyoto 600-8023 JAPAN